The Sustainable Development Goals and Ambatovy
The United Nations' Sustainable Development Goals (SDGs), a follow up to the Millennium Development Goals, consist of 17 ambitious targets to address global issues, and to ensure a sustainable and resilient future for the world by 2030. The success of the SDGs depends on the participation of a range of actors – governments, corporations, communities and non-governmental organizations.
The nature of the work of the natural resources sector has social, economic and environmental impacts on the jurisdictions where projects and operations are located. As a responsible company working in both a biological hotspot and a nation afflicted with extreme poverty, we aim to ensure that the potential negative impacts of our activities are minimized and mitigated to the greatest extent possible, while also focusing on actions that positively impact our local communities and Madagascar.
Ambatovy sees its support for Madagascar's achievement of the SDGs in three ways:
Business Approach
How we conduct our business
By choosing to process our raw ore in country, Ambatovy is substantially contributing to Madagascar's economic development by increasing the country's foreign earnings, providing significant export earnings through our nickel and cobalt shipments, as well as significantly increasing our in country value-added, specifically in terms of employment, skills training and purchasing.
As a business, we are an equal opportunity employer, providing employment opportunities for women in a typically male dominated industry, as well as training opportunities for all our workers. Our strong stance against corruption and for workplace safety extends to our contractors and our suppliers.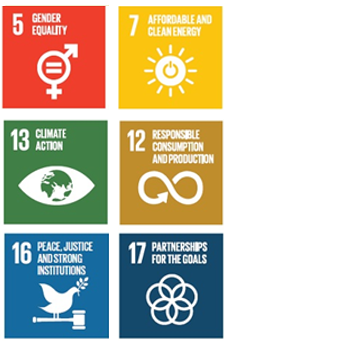 Community and Environmental Approach
Our investments and interventions at the social and environmental level
As a member of our host communities, we have invested extensively in social infrastructure and institutions: creating roads, rehabilitating schools and medical centers, and supporting capacity building for community members in everything from administration to agricultural techniques.
Our environmental programs are founded on national regulations and international standards and best practices, and we work extensively with our local communities to encourage the sustainable use of ecosystem services as well as educating the youth on the importance Madagascar's rich biodiversity has to play in their, and the country's, future.
Supporting Local Growth
Building sustainable economic growth at the local and national level
At the heart of Ambatovy's procurement practices is our "buy locally, hire locally" policy, reflecting our commitment to support the growth of the Malagasy industry and small business. From providing training and capacity building, to assisting in the development of local suppliers able to produce high-quality industrial products and creating a local talent pool of individuals with specialized industrial skills, we understand our role in driving the local economy forward in its development. We are an equal opportunity employer, selecting skilled candidates and investing heavily in training and development programs for our employees. Through our Sustainability Department, we make specific investments in the domains of education and social infrastructure to ensure that our presence in Madagascar is providing the maximum benefit to our host communities now and for future generations.